Festival 21 2012 - April 21! →
7 tags
David Leisner Interview - by Will Riley
David Leisner Interview Questions by Will Riley 1. Hello David - thank you for speaking with us. We are all very excited that you are headlining Festival 21 this year! Your program has several works that will be new to much of the Boston audience, including the world premiere of Mariluna by Carlos Carillo, and the Boston premiere of David del Tredici's Facts of Life (both works...
Members' Concert / Aaron Larget-Caplan
Program My Darling's Slumber (2008) by Francine Trester Mi Tango (2008/2010) by Hayg Boyadjian Tracing a wheel on water (2003) by Kevin Siegfried Aaron Larget-Caplan, guitar Francine Trester is Associate Professor of Composition at Berklee College of Music. Trester received her BA, MA and DMA from Yale University and later was awarded a Fulbright Scholarship to study composition in...
6 tags
Press Release
FOR IMMEDIATE RELEASE FESTIVAL 21 RETURNS TO BOSTON Contact:  Frank Wallace, (917) 693-5603; wallacecomposer@gmail.com SPONSOR Boston Classical Guitar Society   WHO Rafael Aguirre [Spain], Olson/De Cari Duo [NYC], Maarten Stragier [Belgium], Nathan Kolosko, Jose Lezcano, BCGS Community Guitar Orchestra, Back Bay Guitar Trio, others WHAT Festival 21: New Music for Classical Guitar; concerts,...
2 tags
3 tags
A sample of prepared guitar from the CD enso,...
3 tags
6 tags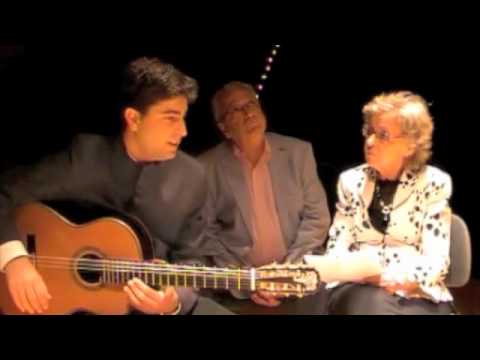 5 tags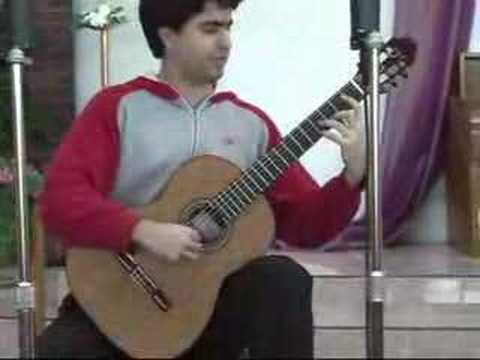 9 tags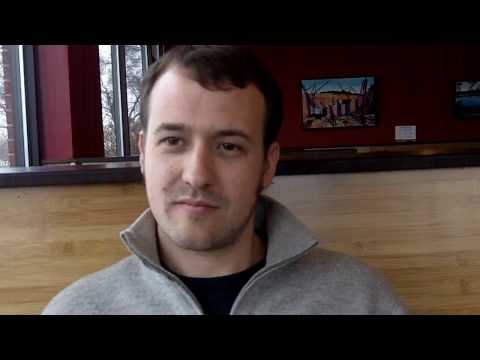 5 tags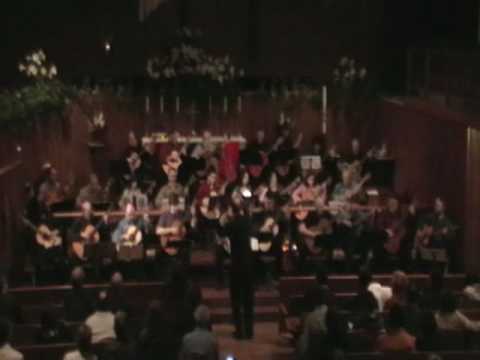 2 tags
Impressions of Spring Music
Bill Hartner is an old friend of mine who loves guitar music and wrote these poems after Festival 21 2010.  Love it! Impressions of Spring Music  I.  While you were playing your guitars, I imagined the children's voices I heard As a part of the performance, so lucky, Softly intermingled between the parts, A duo made more than trio, That conjured the outdoors on a warm spring evening ...
2 tags
7 tags
3 tags
Members' Concert program
Members' Concert April 10, 2009, 2:00pm Gordon Chapel, Old South Church, Boston Back Bay Guitar Trio David Newsam, Sharon Wayne, and John Mason                 Procissao                       Fernando Brandåo Drunken Marrionette                      John Mason. George Attisano Sunburst                                     Andrew York (b. 1958)  Jerald Harscher Digital Etude                ...
3 tags
Latin Landscapes Trio program
Latin Landscapes Trio April 10, 2010, 3:00pm Gordon Chapel, Old South Church, Boston José Manuel Lezcano  guitar Paul Schliffer  flute Matthew Shubin  bassoon from Sonatina Tropical                                José Manuel Lezcano (b. 1960) for flute & guitar Cancion de Madrugada En Clave de Son Cuban Sketches                                             José Manuel Lezcano Guaracha...
1 tag
ChromaDuo program for Festival 21
ChromaDuo April 10, 2010, 4:00pm Gordon Chapel, Old South Church, Boston Tracy Anne Smith and Rob MacDonald, guitars Adagio and Fugue (2007) *         Christopher William Pierce (b. 1975) Tres Homenajes Húngaros             Roberto Sierra (b. 1953) à Bartok à Liszt à Ligeti Pause Three Pieces for Two Guitars (2009)*    Christopher William Pierce No. 1 Moderate No. 2 Allegro ritmico No. 3...
4 tags
Improvisation class
Gyan Riley will lead a class on improvisation at 1:00pm at Festival 21.  Great for any classical guitarist who wants to get a handle on how to approach improv.  Gyan says,  "My improvisation class will explore improvisation from a simple, accessible, and approachable perspective, spiraling outward into various developmental and compositional applications."
3 tags
3 tags
Timberlane High Guitar
I've mentioned before that I am thrilled that the Timberlane Regional High School in Plaistow NH has a new guitar program being developed by John Zevos.  It's in its second year and John is busy preparing them to join in the festivities at Festival 21 on April 10.  They will attend the whole day and play in the combined orchstra to debut Jose Lezcano's new work, So the Poet will...
3 tags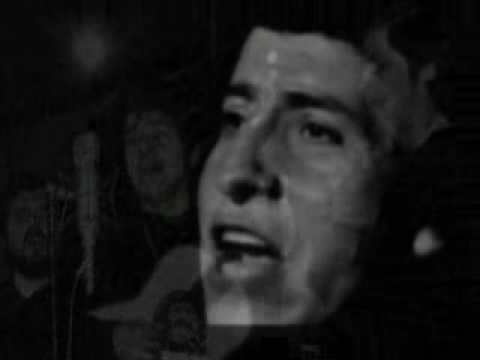 3 tags
Comments on Festival 21, 2009
BCGS Member Mike Hurley wrote this to a friend after last year's Festival 21. Well, I did say hello to Michael for you.  I liked him from the first minute I met him.  I was so amazed that he took an interest in me!  On Friday night, he played the first half of a concert featuring music of Ernesto Garcia de Leon.  What a treat to hear him play in the Old South Church in Boston!  I was ...
3 tags
Master Class
Players and music for the Gyan Riley Master class April 11, 12pm at Longy School.  All are students of David Patterson:  1. Geoff Brown:  TBA 2. Bjorn Wennas/Emilia Salsar:  Snow Dreams by Joan Tower 3. Jay Tally:  2nd and 3rd movement, Lybra Sonantine by Roland Dyens 4. Zac Edwards: Capricho Arabe by Tarrega 
4 tags
Program for evening concert
Gyan Riley April 10, 2010, 8:00pm First Lutheran Church, Boston and BCGS Community Guitar Orchestra, Scott Borg, director conducted by José Lezcano, Patricia Pedroza, narrator with Keene State College Guitar Orchestra José Lezcano, director Timberlane High School Guitar Orchestra John Zevos, director World Première: So the Poet will be Heard: Homage to Victor Jara                    ...
4 tags
4 tags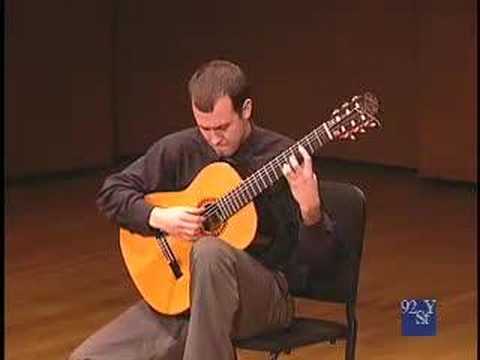 6 tags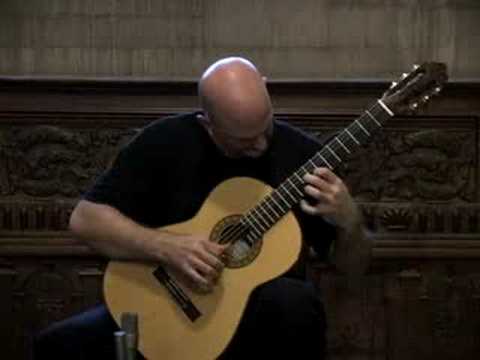 5 tags
"Gravity and Air" One of 2009's Best in "Time Out...
I'm pleased to say that Gravity and Air made it into a couple "Best of 2009" lists, including one from The Man in the Gray Flannel Suit, and another in Time Out Chicago, where classical writer Doyle Armbrust wrote: "The fretwork of guitarist Andrew McKenna Lee is nothing short of remarkable. Opening Gravity and Air with an homage to Bach — a sensuous rendition of Prelude...
3 tags
3 tags
Meet the Composer!
The BCGS has just been granted funds to support Jose Lezcano's composition for the BCGS Orchestra.  BRAVO! and thank you Adrienne Petrillo and all at NEFA who keep these programs going.
4 tags
World Premiers
Just learned ChromaDuo will give the world premiere of Triptych by emerging American composer Gary Stewart; & Jose Lezcano has finished first two movements of his piece for guitar orchestra.
4 tags
1 tag
4 tags
2 tags
Gyan Riley plays RH Study →
This is Gyan playing one of his Four Etudes for the Right Hand (2008) Complete with pertinent preparatory exercises for each etude, the series explores the techniques of tremolo, cross-string trills, arpeggios in odd-numbered groupings, balancing voices in chords, and index finger "picking".
4 tags
5 tags
1 tag
Lilac.Star.Bird is gorgeous, passionate
Tracy Anne Smith is half of the ChromaDuo who will play at Festival 21 on April 10 at 4pm.  They are fabulous, but I had not heard Tracy alone 'til this moment.  I wrote Tracy after about 15 mintues into her fabulous CD - this is one hell of a gutarist - and more importantly a top-class musician. "Dear Tracy - I'm sitting here doing event info on Facebook - listening to your CD...
1 tag
Thanks Augustine
Great Big Thanks to Augustine Foundation for supporting Festival 21 again this year!  I just learned that our major grant application has been approved.
4 tags
3 tags
No Nocturnal?!
New Music in Mexico City On October 1 this year I gave a concert for the V Festival Internacional de Compositores a la Guitarra Pa' lo Escrito. Organized by Guillermo Soriano, a student at UNAM, the five-day festival is a feast of new music for guitar. I was the second North American representative, last year West Coast composer/guitarist Philip Rosheger performed. Each night featured a guest...
3 tags
Jose Lezcano commissioned by Festival 21
Dr. Jose Lezcano of Keene State College has been commissioned by Festival 21 to write a piece for guitar orchestra.   Dr. Lezcano describes: "The working title of the piece is 'Homage to Victor Jara.' Jara was an immensely gifted folk-singer and songwriter, and martyr of the Pincochet-led coup d'etat in Chile during the early 1970s that led to a military "reign of terror" and human...
4 tags
Gyan Riley Master Class at Longy School
April 11. 2010 from 12 - 3 pm Zabrisky building at Longy Wolfinsohn Room One Follen Street, Cambridge, MA 02138   Telephone: 617-876-0956 Festival 21 and the BCGS are proud to announce that Gyan Riley will give a master class for students of David Patterson at the Longy School as part of Festival 21. All welcome!  Free admission. Co-sponsored by The Longy School String Dept and the BCGS...
4 tags
4 tags
A festival brings what Boston isn't hearing →
This is a very interesting take on new music in Boston and how Festival 21 is a very important addition to the scene.   An article about the Beeline Festival by Jeremy Eichler of the Boston Globe, from last April, which I just discovered.
4 tags